INVISIBLE EMBRACE
BOOK 3: KELLY MCALLISTER
Never Piss off a Demon Lord's Daughter
Still banged up from her last harrowing mission, IR Agent Kelly McAllister is suspicious when she's handed a chance to discover the truth behind her birth. Who wouldn't be suspicious when the mission involves an unpredictable Fae mentor with his own agenda and her infuriating ex-lover, Van Noziak, appointed as her bodyguard? Yep, fate has a sick sense of humor and it's not looking good for Kelly to reach her next birthday. To do that, she's going to have to choose between accepting the dark-side of her birthright or risk becoming a target for every preternatual who wants her dead.
Available August 15th.
So now it's bedtime and I'm too scared to close my eyes! and it's all your fault! Kelly has become such a complex character: soft and hard, human and demon; cuddly and scary, a leader but still insecure. Can't wait to see her interact with the IR's again now that she's come into her own. ~ Tiger W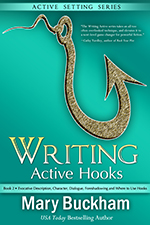 Writing Active Hooks Book 2
Evocative Description, Character, Dialogue, Foreshadowing and Where to Use Hooks
Extend your understanding of Hooks and how to use them throughout your story.
Now available.
INVISIBLE JOURNEY
Alex Noziak returns with a new Novel
Alex Noziak is back…and everything is going to hell! What else did you expect? Join Alex and her teammates on an impossible rescue mission to the Underworld!
"Buckham takes us on a fast-paced and intense journey into the depths of the underworld. A wry sense of humor, deep character connections, and a lot of fun drive the story with Alex Noziak at the helm. If you haven't read this series, do it now!" ~ Liz Schulte, author of the Guardian Trilogy, The Easy Bake Coven series and the Jinn Trilogy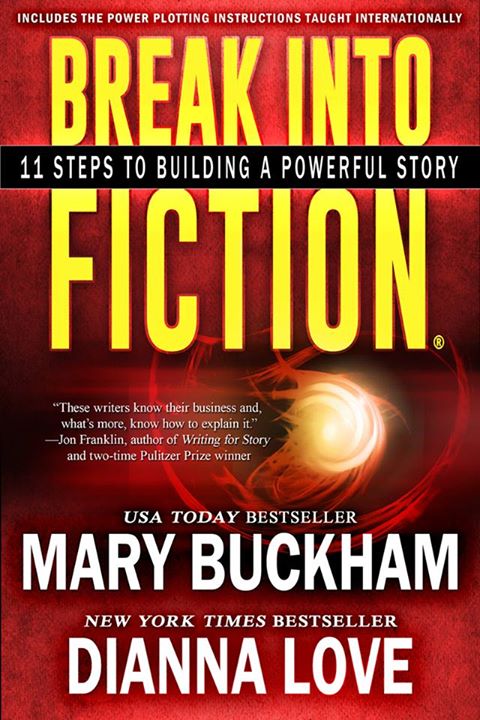 Join Mary for a Power Plotting Workshop in 2015
Are you ready to take YOUR writing to the next level?
Have you hit the point where you're stuck in your story?
Want to make sure you have no gaping plot holes?
Do you need to find a more efficient way to create strong stories in a timely manner?
Do you want to write a bigger, more emotional story?
For information on Mary's Power Plotting Weekend please click here.
(Limited seating)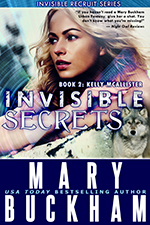 INVISIBLE SECRETS
The Second Kelly McAllister Novel
Kelly McAllister has a chance to uncover her true identity but only if she manages to shield a secret that threatens to destroy her IR team. On a new assignment she and sexy shifter Van Noziak are at cross purposes when Kelly becomes the unwitting protector of a teenage Seer that Noziak has been ordered to capture. Now Kelly faces a choice of protecting Van or stopping a powerful predator determined to manipulate a Seer with the ability to destroy the world.
Writing Active Hooks Book 1
Now available!
Hooks help guide your reader deeper and deeper into your book. They are road signs that intentionally entice and direct readers to turn the page and keep reading. But it doesn't stop there.
Are you using hooks to power up YOUR story? Discover how to put this critical element to work to make your book more compelling. Find out more. . .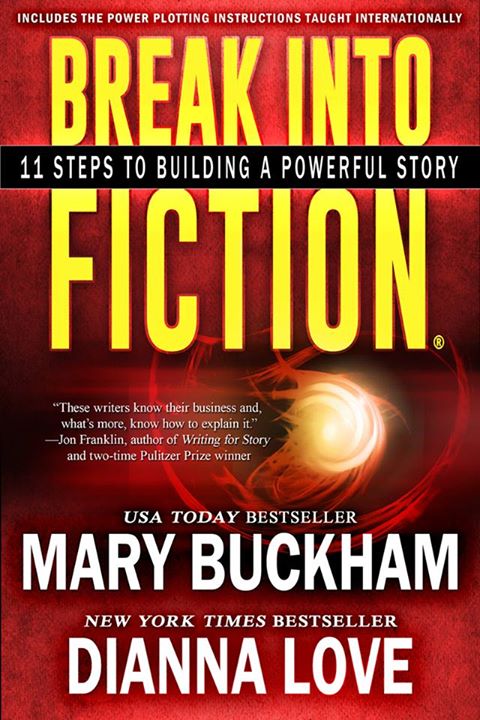 The updated edition of BREAK INTO FICTION: 11 STEPS TO BUILDING A POWERFUL STORY is now available
Whether you're a plotter or a pantser (write by the seat of your pants), Break Into Fiction® is the book that will help you find the weak spots (sagging middles, unlikeable characters, slow pacing and more) in your fiction stories. Editing is key to any story, but it starts with the author. Writing fast means nothing if the final story isn't sound. But the sooner you grasp the power points for a story, the faster you'll be able to build a strong backlist. Now you have a way to improve your writing one easy step at a time.