You are now on the newsletter list!
There is so much happening, new book launches, workshops (both live and online), book tour events and lots to share on writing for authors and readers. 2015 is going to be a busy year!
Don't forget to get your free pdf download of 365 DAYS OF INSPIRATION. Click the button below for your copy, and thanks again for joining!
While you're here, check out Mary's latest books.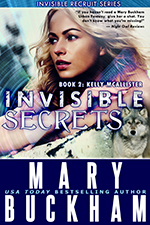 INVISIBLE SECRETS BOOK 2: KELLY McALLISTER
Kelly McAllister has a chance to uncover her true identity but only if she manages to shield a secret that threatens to destroy her IR team. On a new assignment she and sexy shifter Van Noziak are at cross purposes when Kelly becomes the unwitting protector of a teenage Seer that Noziak has been ordered to capture. Now Kelly faces a choice of protecting Van or stopping a powerful predator determined to manipulate a Seer with the ability to destroy the world.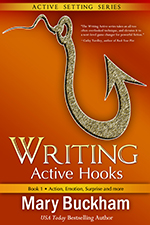 WRITING ACTIVE HOOKS BOOK 1 Action, Emotion, Surprise and More
Learn to reveal your character's back story through setting details.
Power up the emotion in your story using your setting.
Explore ways to maximize your characters conflict via setting.
See how to spin boring descriptions into engaging prose.