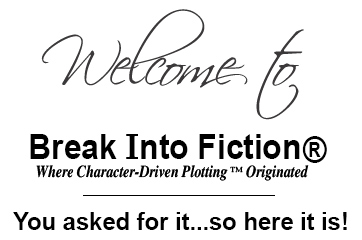 Join USA Today Bestselling Author and writing instructor, Mary Buckham for a 2 Day Power Plotting retreat in 2015!
Check out what Author Marketing 101 has to say about Mary's workshops! Just click here
Click on any event for all the details or click here to register
For Unpublished and Published Writers:
Have you hit the point where you're stuck in your story?
Have you gotten rejections praising your voice, characters, story concept with no offer to resubmit?
Do you need to find a more efficient way to create strong stories in a timely manner?
Do you want to write a bigger, more emotional story?
Want to make sure you have no gaping plot holes?
Maximum number of students is TWELVE, no exceptions. Open seating means you can sign up as an individual so you don't have to organize a group.
The cost for each two day retreat is $450. Early registration is only $375. Must be registered and paid in full two weeks before event to receive early registration discount. (Want to discuss special payment arrangements? Contact Mary at Mary@MaryBuckham.com.)
Ready to register? Click here.
Questions? Email us at assistant@MaryBuckham.com.
See what attendees are saying about what they gained from our Plot YOUR Book in 2 Days Retreats:
As a published author I need to plot stories quickly and efficiently. The Break into Fiction program not only helps me outline my books before I start writing, but also gives me resources to turn to when I get stuck in the dreaded middle. Finally, I have the tools I need to push through episodes of writer's block. I recommend Break into Fiction for published and unpublished authors who want to write page-turning, character- and conflict-driven stories.
~~ Melinda Leigh, multi-published RS author

I want to thank you for the dedication and quality that you put into this workshop/retreat. As a beginner writer, I really appreciate that you embraced those at my level as well as more experienced writers. After only 2 hours on the first day, my writing colleague and friend thanked me heartily for encouraging her to attend the workshop. I will sing your praises and direct my other writing colleagues to your retreat.
~~ Elaine Gray, pre-published writer

I did, indeed, plot a novel in two days. I didn't really believe that would happen.
~~ Kaye George multi-published Mystery author

I used to think I was good at plotting — but this past (retreat) weekend made me realize I've been guilty of a more complicated version of the 'one damned thing after another' plot. I'm stunned at how well an entire story arc came together in just two days. I'm eager, now, to apply the templates to the books I've been revising for — mm — ever, I think. I suspect I'll discover I've been revising the wrong bits for the wrong reasons all this time.
~~ Marcella Burnard, multi-published Sci-Fi/Fantasy author